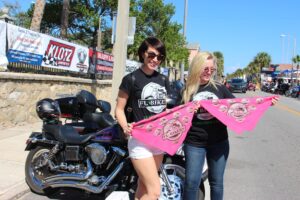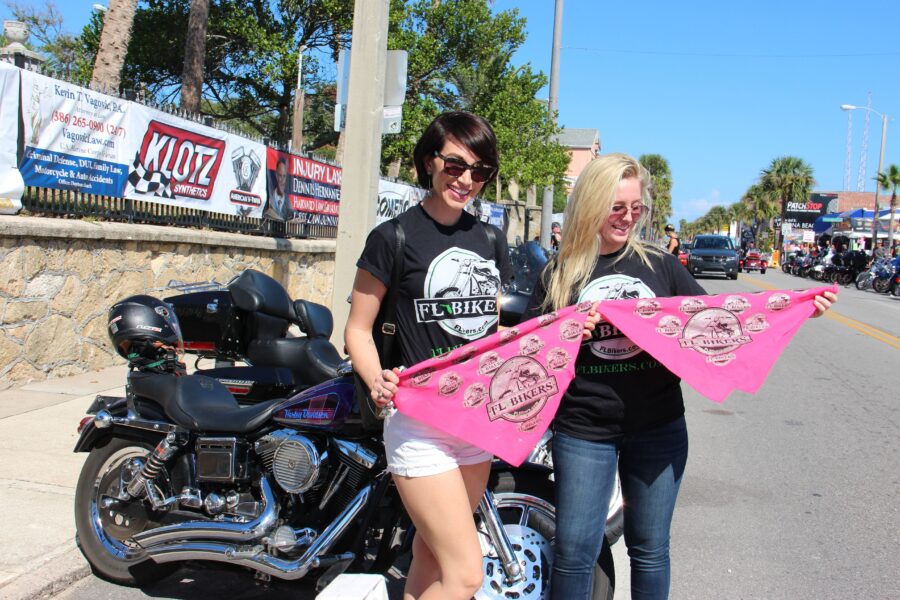 The 28th annual Biketoberfest is only a few days away! Although as recently as this month it wasn't certain whether the event would even be allowed to go on as planned, it has been confirmed that
Biketoberfest is still happening. Before you get too excited though, just know that COVID-19 is going to have significant impact on the event. Less permits have been issued, vendors are required to follow strict health and safety guidelines (including wearing masks and social distancing), and less people are expected to attend than almost any year in the festival's 28-year-long history.
If you're still planning on going, we're breaking down everything you need to know to attend Biketoberfest 2020, including where to  go, which cities won't be participating, and what events will still be happening.
WHERE TO GO
This year, it looks like Ormond Beach will be the mainstay of the entire festival. Only a few minutes ride from Daytona Beach, Ormond Beach's biggest draw is that it's much more spread out than the city of Daytona Beach. They have more room for vendors to situate and be able to
run as close to business as usual while still following all the necessary health and safety precautions.
You can expect a majority of vendors to be located at Bruce Rossmeyer's Destination Daytona. If you're looking for an experience that's most similar to previous years, we recommend heading here for as close to an authentic Biketoberfest experience as you're likely to get this year!
It's still unclear whether concerts and other live music performances will be allowed, even in Ormond Beach, but one thing is for certain: Mayor Partington has asked attendees to please "Protect and respect our city, mask up, and distance." All of the vendors must comply with AND enforce the safety measures, so keep that in mind before you go.
The Holly Hill City Commission also decided to allow outdoor vending for the event and has already begun issuing permits to vendors. In case things get too crowded at Ormond Beach and they're required to turn people away at many of the tents and restaurants, you can always head over here to continue enjoying the festival.
WHO'S NOT PARTICIPATING
Main St. in Daytona Beach has long been the epicenter of every motorcycle-related event in the area, and Biketoberfest is usually no exception. But this year, the Mayor of Daytona announced that they will NOT be issuing any vendor permits for the event. Even though businesses and restaurants will still be able to continue regular operations, they won't be able to extend their services into the streets as they've done in the past, ultimately ruining the overall "festival" atmosphere that riders have come to expect during Biketoberfest. It's still worth checking out, but it won't be anything like what it was in years past.
Another blow to the Biketoberfest fun, the city of DeLand is also refusing to issue event permits until they've gone seven consecutive days without any new cases being reported in the area. Since this isn't expected to happen before Biketoberfest starts on October 15th, you can expect that there won't be any festivities taking place in DeLand.
EVENTS YOU CAN COUNT ON
Destination Daytona at Bruce Rossmeyer's Harley-Davidson
Bruce Rossmeyer's Harley-Davidson is putting together their regular line-up of events for the weekend's activities, including daily truck demonstrations and test rides, a custom bike show, an arm wrestling competition and live music throughout the day. For the full schedule and times, click
here.
Progressive AFT Finale at the Daytona International Speedway
Going on the 16th and 17th at the Daytona International Speedway, the Progressive AFT Finale is set to be an unmissable track event – especially for everyone who was looking forward to going to the Daytona 200 back in March that got cancelled due to COVID. You can buy tickets online in advance or at the track.
Since Biketoberfest is going to be so different this year, our #1 recommendation is that you lower your expectations and remember it's going to be a much smaller event than in the past. If you go into it expecting it to be the same as it always has been, you're only setting yourself up for disappointment. Either way, though, it's a great opportunity for the two-wheeled community to get together and celebrate our love of motorcycles. Although FL Bikers will not be participating in this year's Biketoberfest, we hope that everyone who attends has a safe and enjoyable time!