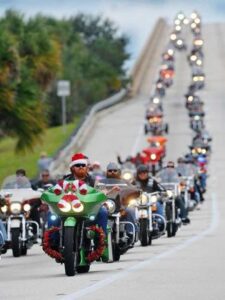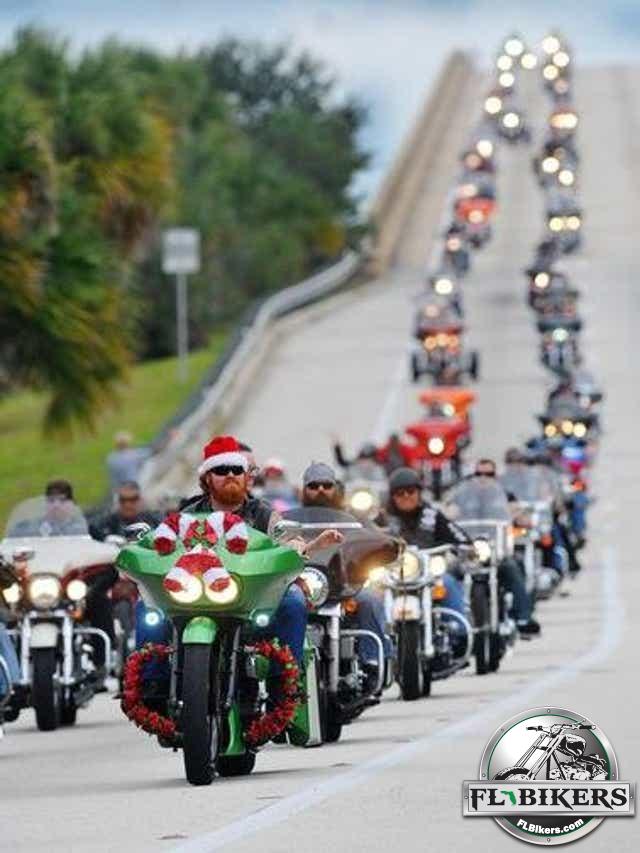 Source:https://www.floridatoday.com/story/news/local/2015/11/03/motorcyle-run-tradition-cancelled-toy-drive-continue-abate/75055792/
All across Florida, motorcyclists are revving in the holidays doing exactly what we do best: riding our bikes and giving back to our communities. It's Christmas, and that only means one thing for those of us on two wheels… group ride toy drives.
Throughout the state, Harley-Davidson dealerships, motorcycle clubs, and other sponsors are hosting their annual toy drives in an effort to make sure that – even though this year has been one of the worst since almost 2005 – it doesn't end poorly for the kids whose families have been affected financially.
Unfortunately, thousands of people lost their jobs this year, and even those who managed to keep theirs had enough pressure putting food on the table and paying their bills. So, it's heart-warming to see the motorcycle community continue to come together to do what we can to give back. On any other year this would be just a fun excuse to get together and do some good, but this year it feels especially important to save a beloved holiday that has been completely derailed by a worldwide pandemic.
Polk County hosted their "Polk Toys for Tots" back in November. Gator Harley-Davidson and Alligator Alley Harley-Davidson both hosted their annual toy drives this year as well, both at the beginning of the month. The St. Lucie County Toy Run went off last weekend without a hitch, and in Orlando the "Grinchmas Bright Lights N' Fast Bikes" event is set to take place the weekend of December 18th.
While some hosts decided to cancel their annual toy drive this year due to COVID concerns, many went ahead with the drives as planned. Even though there were less drives happening throughout the state, Florida's thriving motorcycle community was able to raise thousands of toys for the kids this Christmas.
Donning Santa hats on their helmets and dressed like Santa's elves, many bikers went all out to get into the holiday spirit and try to bring a little of that old fashioned Christmas cheer back to the season. And all considered, I would have to say they more than succeeded.
The COVID-19 virus affected almost every aspect of this past year. Many of our favorite events were cancelled or postponed, and even those that did happen just weren't the same as years past. But although COVID changed a lot of things this year, it hasn't changed the motorcycle community's heart for helping people during the holidays.
When the chips were down, we still came together to give back and do what we could to make things just a little bit better for our communities. If that isn't the true Christmas spirit, I'm not sure anyone can confidently say what is.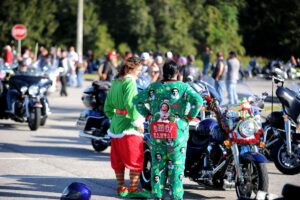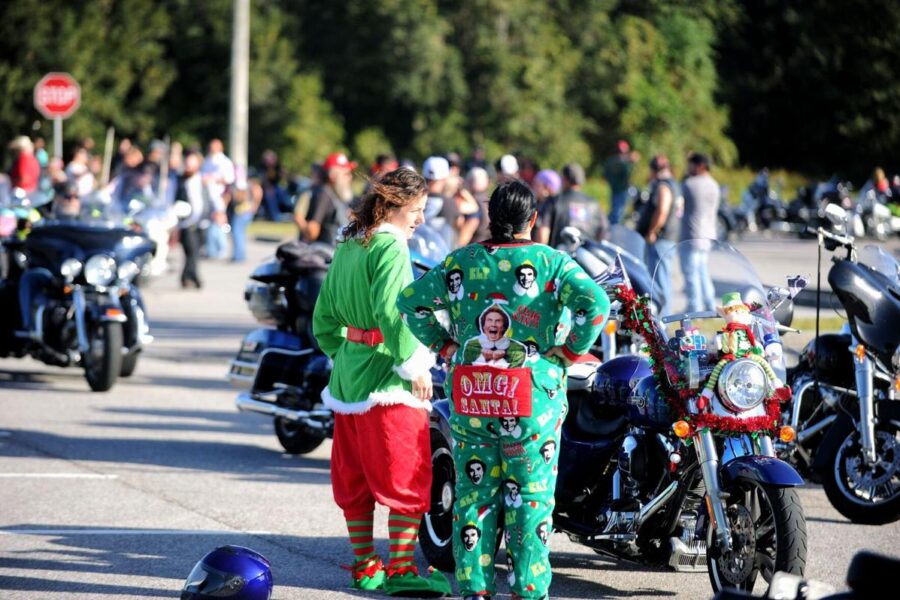 Source:https://www.midfloridanewspapers.com/four_corners_news_sun/motorcyclists-ride-for-polk-toys-for-tots-drive-photos/article_598f57f6-2499-11eb-99e1-dbccb67226c5.html