The 2021 upgrades to the latest gear, gadgets, and gizmos are in! We've scoured the internet looking for the absolute best (most useful, most convenient, and easiest to use) to make your life that much easier before, during, and after your rides.
Of everything we've seen introduced so far this year, these are the 7 must-have items for riders in 2021. Get your birthday wish lists ready because you're going to want them all.
Scottoiler Esystem Electric Moto Chain Oiler
Keeping your chain well lubricated is crucial for your bike's optimal performance. But sometimes remembering to keep it oiled can be a hassle. It's not a very difficult task, but it does require regular attention and a proper understanding of chain maintenance. Scotttoiler's Electric Moto Chain Oiler takes care of everything for you. It's pretty pricey at $299, but it's worth it for riders who regularly forget to oil their chain and are guilty of riding with a bone-dry chain on more than one occasion. The dispenser is self-calibrating and will show you the current temperature readings and oil dispersion levels if you spring for the electric version that includes a digital LED display that mounts in the cockpit.
Moto-specific Ear Plugs
This one is a no-brainer and you likely already have a pair. But just in case you don't, we recommend the motorcycle ear plugs by EarPeace which completely eliminates ambient wind and engine sounds while still allowing you to hear sirens, horns, screeching tires and other important emergency sounds that maintain the integrity of a rider's situational awareness. If you choose to ride without ear plugs, you're gambling with your hearing in the long run. Wear ear plugs now so you don't need to wear a hearing aid later.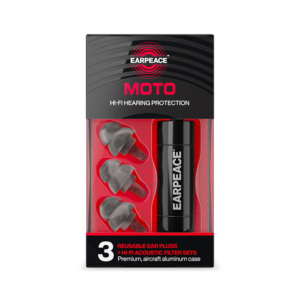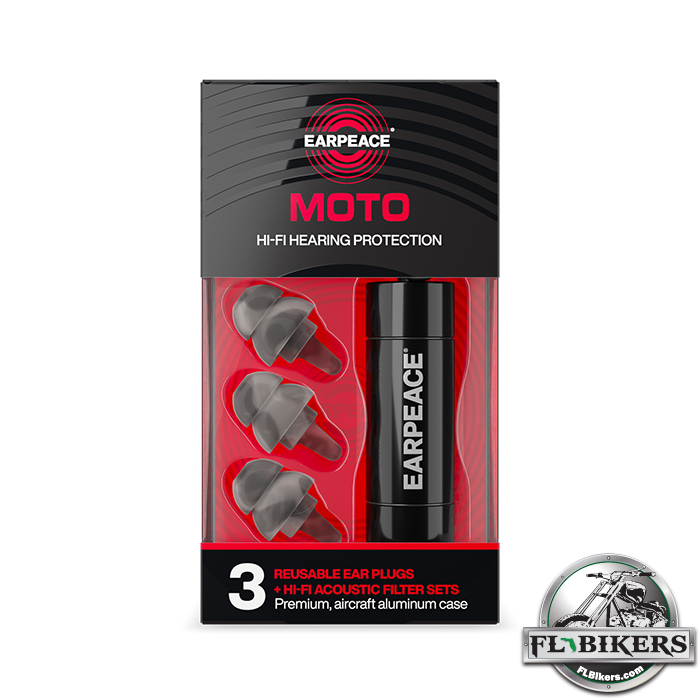 Garmin Zumo Tire Pressure Monitor
These tiny tire pressure trackers look like regular old valve caps, but they do a heck of a lot more than just keep the air in your tires. These bad boys monitor the exact pressure in your tires at all times and relay that information to Garmin's Zumo moto GPS unit so that you can adjust as needed because properly inflated tires yield better mileage, allow for shorter braking distances, and result in more uniform wear. The caps are powered by tiny replaceable batteries that last roughly 18 months, so the $70 cost more than makes up for itself by the time the first pair of batteries runs out.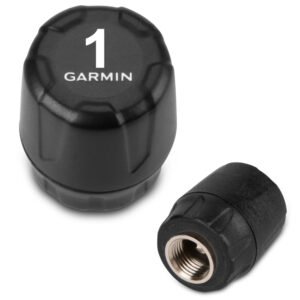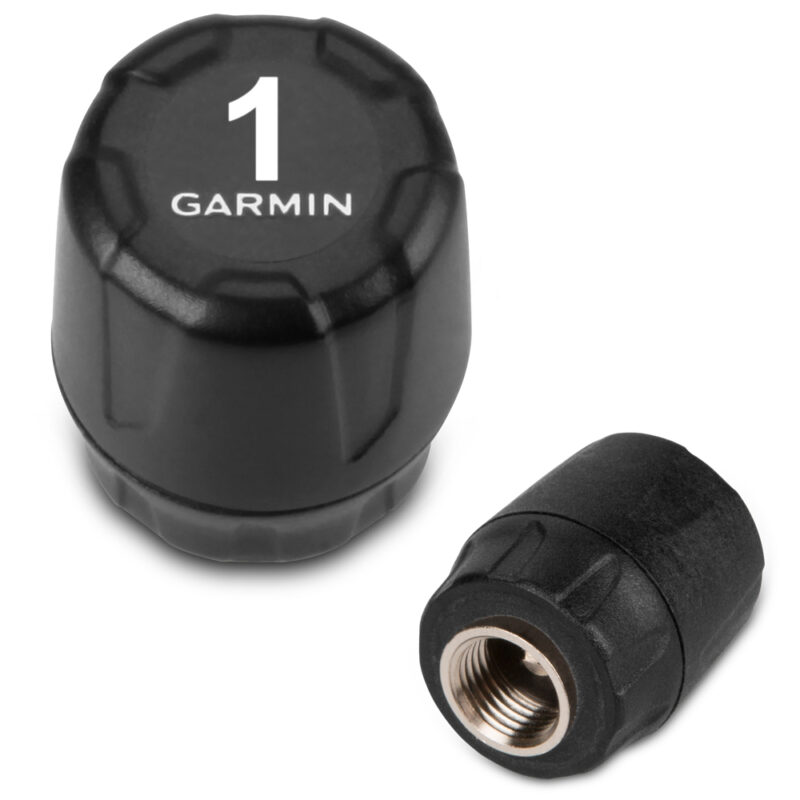 Xiaomi Tire Inflator
The Xiaomi tire inflator is one of those must-have-on-your-bike-at-all-times gadget to keep your tires inflated should you need to top up mid-ride. It's portable, compact, and rechargeable. In other words, there's no reason whatsoever not to ride with one (and who knows? You may even be able to help another rider in need).


Airbag jacket / pants
Alright, alright, maybe this isn't a "must-have" for some riders out there. But if you care at all about your safety in the event of a crash, these items really are priceless. Because no matter how expert you are at riding, you can't control the other idiots out there on the road who will switch lanes without looking, run red lights, and completely barrel through stop signs for no other reason than because they were texting. While major motorcycle brands like Dainese, Alpine Stars, and Klim have had airbag jackets for a while, the French company CX Air Dynamics just hit the market with a proprietary design for airbag pants. Even if you don't end up buying a pair, they're at least worth checking out. If only to see how CX expects them to work in a crash situation.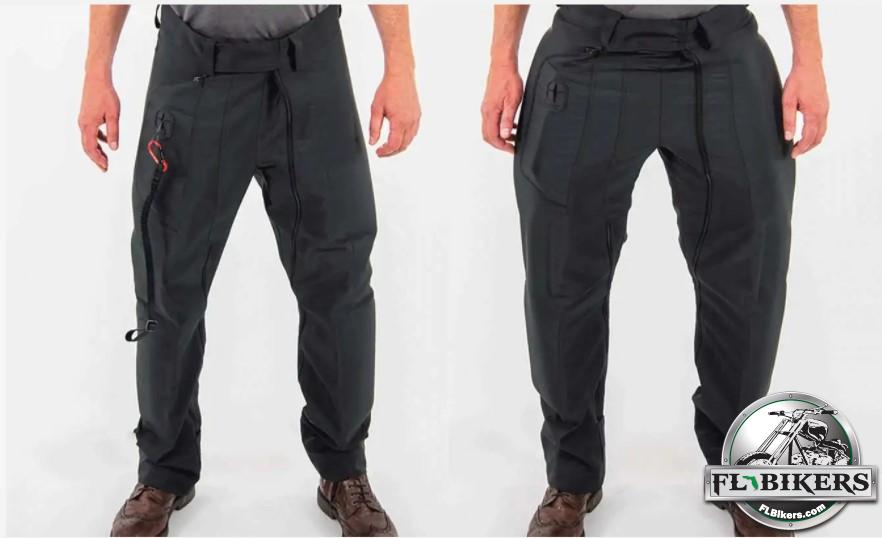 Photochromic Antifog Riding Goggles
Floridian motorcyclists aren't required by law to wear helmets, but that doesn't mean you can get away with nothing on your head at all. By law, some sort of eye protection is required for anyone riding a motorcycle in the state of Florida. So, since it's required, why not go all out and get a pair of goggles that transitions its shade settings from day to night AND that won't fog up no matter the weather. After all, nothing is more important when you're on the bike than being able to see.
Ride Vision Collision Threat Alert System
Ride Vision has created a non-intrusive mirror-mounted visual alert system that notifies riders of potential threats. The two wide-angle cameras act as an extra set of eyes to look out for cars that may be swerving or trying to switch lanes right beside you while also recording continuous footage of your ride that you can access via their app. The system is hooked up to your bike's battery and starts up once the bike is turned on, making it a safety feature that you can completely forget about until you need it.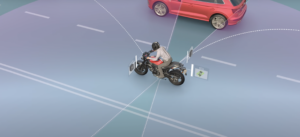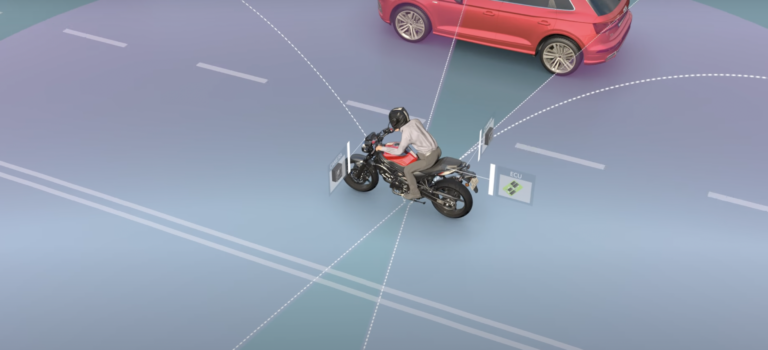 Do you already have any of the items on our list? Which one are you most interested in buying?